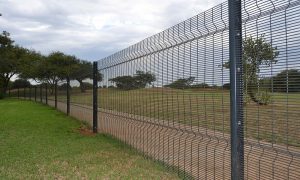 With a host of options and sellers to choose from, buying temporary fencing in Melbourne can be a tricky process. Since temporary fence panels are a must for managing crowds, installing them is highly essential. Everyone wants budget temporary fencing, but the quality is equally important.
What matters more than the amount of money you spend is the return on investment (ROI). Besides events, temporary fences can also be used for construction. The quality of the budget temp fence should be good enough to withstand extreme weather as well as keep intruders out.
Buying temporary fencing in Melbourne is more convenient rather than renting it, especially for companies that need such fences for a variety of applications over a long period of time. So, what are the qualities you should look for in a temporary fence to ensure a high ROI?
Here is a look at some such qualities that will help you make a better decision.
Material Price
The price of steel is rising by the day. The prices of superior-quality temporary fences in Melbourne are also likely to rise, but this could be the best time to buy them. With no signs of a price drop in the immediate future, buying good-quality material can help you in the future. You might save more money by buying now, rather than renting temporary fences in Melbourne later.
Cost-Effectiveness
Cost-effectiveness is the most important thing to consider, especially if you are looking at a high ROI. You will obviously get a reduced price if you buy temporary fences in Melbourne in bulk, but excessive buying can also be a bad decision. You should only buy as many fences as you need in the immediate future – perhaps for the next six months.
Creating a balance between quantity and pricing. The key to budget temporary fencing is also choosing the right supplier. Since you will require temporary fences for a long period of time, you can also go for a higher quantity – provided the budget doesn't exceed your pocket.
If you get a budget temp fence at an affordable and reasonable price without bulk buying, buying a small quantity would be a better option. You can buy more temporary fences from the same supplier after a few months, as and when needed.
The Security Aspect
The security of your event site, construction site or property is the number one reason you want to get budget temporary fencing. So, buying the best quality temporary fence is important. Choosing the right dimensions and getting help from experienced technicians are of utmost importance. ANP Metals provides a high-quality budget temp fence to secure your designated area as and when you need it.
Safety of the People
While temporary fencing in Melbourne helps minimise the amount of vandalism by controlling the crowds, the safety of the people is also an important aspect. Budget temp fences should be safe enough for children and people who are vulnerable or have health issues. While budget temporary fencing should not include any sharp edges, it should be smooth enough to avoid any kind of friction.
Weather protection
Budget temp fences should be able to withstand harsh climates. Welded-wire temporary fences are more weather resistant and easy to maintain, compared to chain-link fences. The welding quality is also important as it determines the strength of the material.
If you want to buy the best quality temporary fences in Melbourne, contact ANP Metals and get huge discounts on bulk offers. Contact us today to know about a plethora of options tailor-made to suit your requirements.